Lesson activities designed plans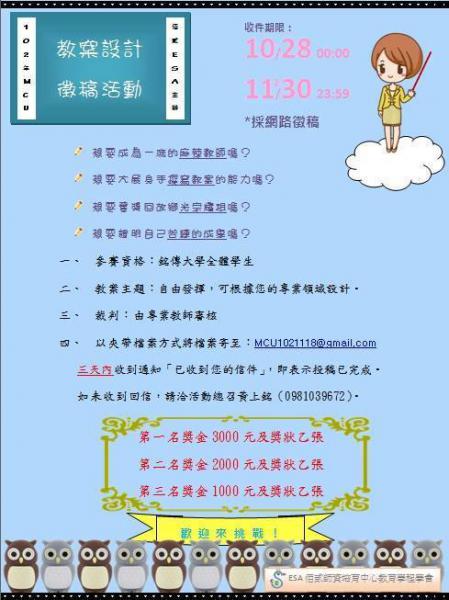 Do you want to become a excellent teacher? 
Do you want to show its mettle ability to write lesson plans for it? 
Then you definitely can not miss this lesson plan design competition! 
As long as you are a student at Ming Chuan University,
designed according to your area of ​​expertise 
Chance to win a first prize of 3,000 dollars ! 
English